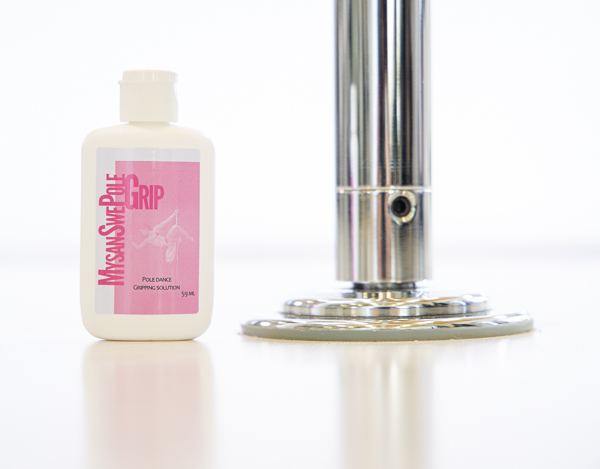 Our grip solution for the poledancer with sweaty hands! Not sticky, doesn't leave any traces on the pole, keeps your hands dry at all times!
We're certain we will become your new favorite brand of Grip!
When we do our photo shoots, a good grip is very important and we want to avoid the strong white traces that regular chalk gives on the pole.
So we've taken all into account to have a product that can meet our own needs and demands!
More details on the grip (including ingridients) can be found here.
We're have a webshop up, so feel free to order through there. Orders in Sweden usually have ~1-2 days delivery and rest of EU is 4-5 days!
We payment with the choice of either PayPal or Klarna, so we work only with the best and safest of payment choices.
Reach out to us at info@mysanswepole.se if you want to purchase for your Studio, we would love to work with you!
//Solliefoto.se & MysanSwePole